Cats and Dogs
About the Project
---
The seeds were planted when three ladies visited a local township over 20 years ago with a bucket of tick dip and a packet of de-worming tablets. It was the desperate state of the dogs and cats they found in this impoverished area that motivated the ladies to begin to dream of starting an organisation that would alleviate the suffering of the animals they were trying to help, but on a much larger and more effective scale. At this time the plight of domestic animals in the area had reached a crisis point. Mange was rife and many animals were skeletal – their guardians living in abject poverty, sometimes unable to feed themselves. De-worming, vaccinations and sterilisation were unheard of. Female dogs suffered from malnutrition and were unable to feed their puppies; many died. The ladies started a clinic in 1999, treating animals for fleas, mange and tick infestation. They handed food parcels out, and identified animals needing veterinary attention. Sterilisations were treated by local vets. While working in the poorer areas the ladies began to accumulate unwanted and stray animals and desperately needed facilities in which to house them. They began by renting kennels for their rescued dogs. Cats, kittens and puppies were housed at the one of the founder's homes. The centre was later able to move to rented premises and has grown into an established and sustainable non-profit organisation.
---
Activities
---
As a volunteer you will receive exposure to a vast variety of cases that you would not normally be exposed to in private practice, making a great working for potential veterinarians, vet nurses, animal welfare officers or companion animals enthusiasts. As a volunteer you will assist with: - Assist at the centres hospital – prepping animals for surgery.
- Assist animal welfare officers on mobile units. - Caring for animals in recovery and ensuring their environment is hygienic. - Marketing, fundraising and public relations assistance. - Helping with day to day running of the clinic/hospital. - Assist with animal husbandry and feeding. - Cat and kitten socialisation. - General maintenance, such as gardening, building and painting. Please take note that volunteers may not perform any surgical procedures or diagnose animals. We would welcome volunteers with the following experience: - ANYONE who loves animals.
- Veterinary qualification.
- Marketing and public relations.
- Website development and electronic newsletters.
- Building, painting and project management.
---
Important Information
---
Project duration: Min 2 weeks - max 12 weeks. Location: Cape Town. Arrival airport: Cape Town International, South Africa. Working hours: 5 days per week Monday to Friday 08h00 until 16h00. Requirements: To be over 18 years old or to be accompanied by a responsible person at least 18 years old. Criminal record certificate. (issued online and free of charge). Yellow fever vaccine with international vaccination certificate. Covid-19 vaccination certificate. Travel insurance.
---
Accommodation
---
The volunteer house is located on top of a mountain, with a view of Noordhoek Beach and the surrounding mountains. The house is close to Masiphumelele (project site) and Old Solole Game Reserve (safari and restaurant) - between Kommetjie and Noordhoek, in the south of the Peninsula. The accommodation is in a family neighborhood and has beautiful gardens, swimming pool, yoga room and pets.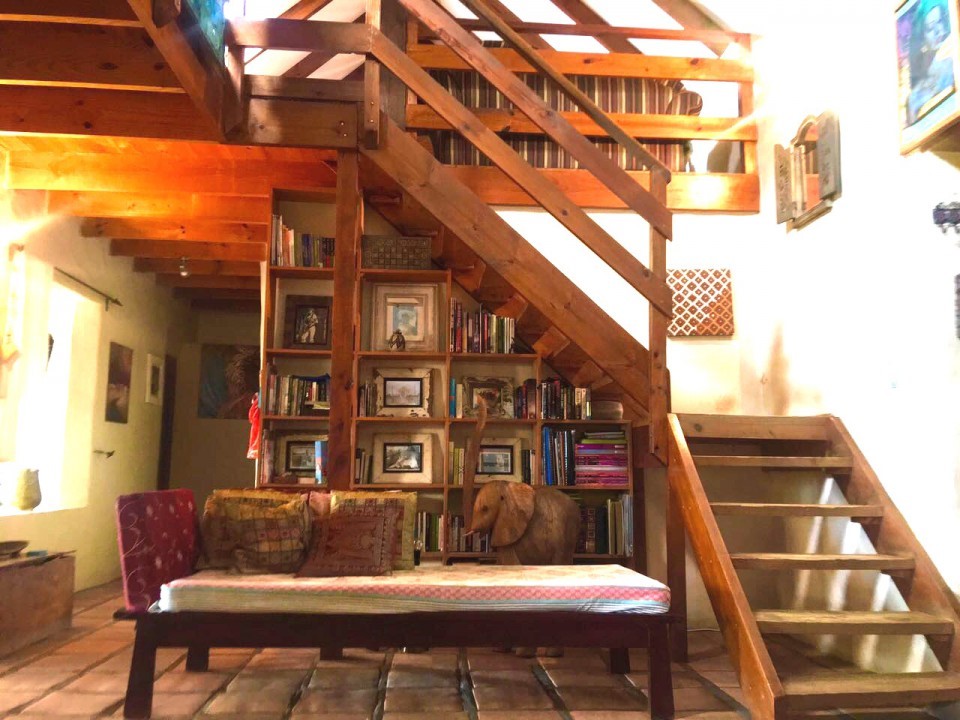 ---
Program fees
---
2 weeks - US$ 575,00 / € 741 3 weeks - US$ 701,00 / € 595 4 weeks - US$ 872,00 / € 741
Special values for long stays from 4 weeks. Request a quote. Important: Include US$ 40 / € 37of IMPACT registration fee. Payment methods Registration fee: paid when signing the contract via paypal or bank transfer. Program fee: via paypal or bank transfer up to 45 days before departure.
---
What's included
---
Arrival transfer from airport to accommodation.
Orientation with the local team on the day of arrival.
Welcome dinner.
Introduction to the project and community tour.
Accommodation at a volunteer's home.
Everyday of activities.
Donation to the project.
Assistance from our local partner and IMPACT 24/7.
Manual of the volunteer and the chosen destination.
---
What's not Included
---
Flights
Travel insurance (mandatory);
Transfer back to the airport.
Daily transportation to the project - approximately $15.00/week;
Meals - approximately $60.00/week.;
Free activities.
---
---