Teaching Sports
About the Project
---
This is a government primary school which is open to the kids in the area who generally don't have much money. Even though funds are short, the staff at this school work hard to provide these children with improved opportunities and the chance to develop to their full potential. They strive to foster initiative, individuality and integrity and provide the children with the learning to be able to tackle life head on. Within their limited means, the kids are given a chance to have a promising future and stop the circle of poverty.
---
Activities
---
As a volunteer on this project, you'll be assisting with sports activities at an primary school in an underprivileged community on the beautiful South Peninsula of Cape Town. With only 33 teachers for nearly 750 children, your help is desperately needed and will give the children the opportunity for more one on one attention and a chance to gain new skills that they would never have previously had the chance to learn. There's no limitation to what you can teach these kids – they're lively, enthusiastic little sponges waiting to soak up new experiences! So if you know lots about the regular sports like soccer, basketball and netball, you'll probably be building on their skills. Or if you're a bowls guru or top dog at chess, bring it on! New skills are always good skills. But remember, the school doesn't have fancy sporting facilities or much equipment. You'll need to bring your imagination and creativity to help make it fun – and if you brought along a collection of old sports gear that you and your family and friends were going to throw out, it would be hugely appreciated and another way you can help these kids improve their lives.
---
Important Information
---
Project duration: Min 2 weeks - max 12 weeks. Location: Southern Peninsula, Cape Town. Arrival airport: Cape Town (airport code CPT) arrive by 4.15pm at the latest. Working hours: Monday to Fridays 9am to 3pm. Activities: Teaching sporting activities to primary school children. Requirements: To be over 18 years old or be accompanied by a responsible person at least 18 years old. Criminal record certificate. (issued online and free of charge). Yellow fever vaccine with international vaccination certificate. Covid-19 vaccination certificate. Travel insurance.
---
Accommodation
---
The volunteer house is located on top of a mountain, with a view of Noordhoek Beach and the surrounding mountains. The house is close to Masiphumelele (project site) and Old Solole Game Reserve (safari and restaurant) - between Kommetjie and Noordhoek, in the south of the Peninsula. The accommodation is in a family neighborhood and has beautiful gardens, swimming pool, yoga room and pets.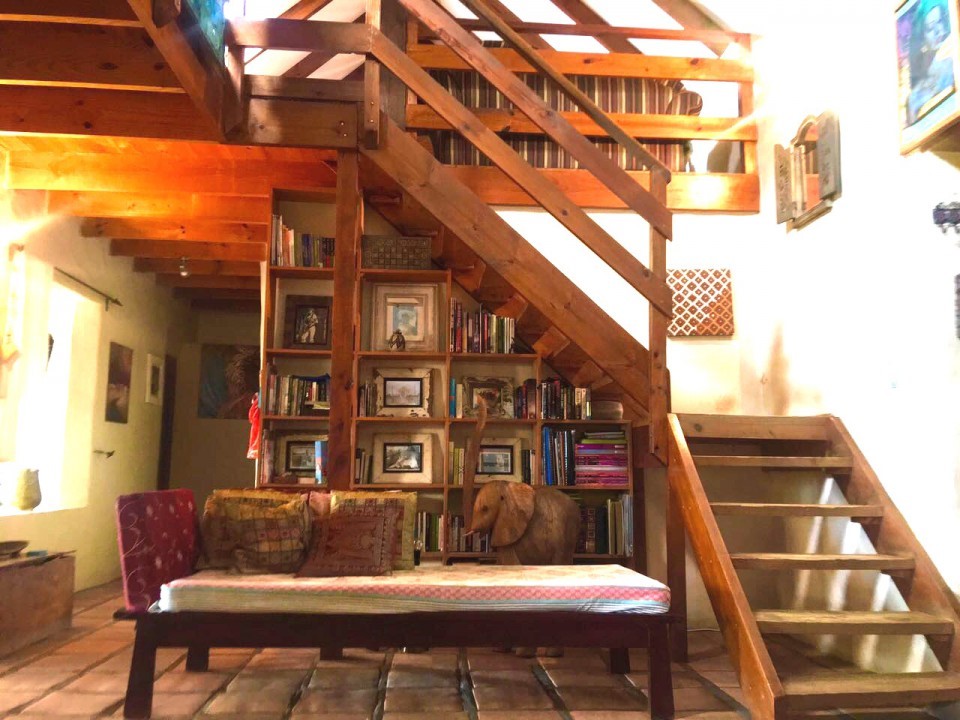 ---
Program fees
---
2 weeks - US$ 575,00 / € 488 3 weeks - US$ 701,00 / € 595 4 weeks - US$ 872,00 / € 741 Special values for long stays from 4 weeks. Request a quote. Important: Include US$ 40 / € 37of IMPACT registration fee. Payment methods Registration fee: paid when signing the contract via paypal or bank transfer. Program fee: via paypal or bank transfer up to 45 days before departure.
---
What's included
---
• Arrival transfer from airport to accommodation. • Orientation with the local team on the day of arrival. • Welcome dinner. • Introduction to the e tour project by the community. • Accommodation at a volunteer's home. • Every day of activities. • Donation to the project. • Assistance from our local partner and IMPACT 24/7.
---
What's not Included
---
• Flights • Travel insurance (mandatory). • Transfer back to the airport. • Meals -approximately $60/week.
---
Itinerary
---
Day 1 (Monday) – hello and welcome! Arrive at Cape Town International Airport (airport code CPT) where you'll be met at the airport and taken to our volunteer house. Orientation will take you through what you can expect from your project, dos and don'ts and how to stay safe. It's also a great opportunity to ask any burning questions you've got. Afterwards you can relax and prepare before your first day at the project. Note: If you aren't able to arrange a flight to get you into Cape Town before 4.15pm then we recommend you fly in a day early. Day 2 (Tuesday) – meet the kids! Today is the first day on the project. In the morning, the team will be on hand at your accommodation to ensure you know where to go and who to speak to. They'll introduce you to the school staff who will be your main contacts while you're working with them. You'll also meet the gorgeous kids who you'll be teaching for the next few weeks. Your journey to the school is about ten minutes long on a public bus taxi, followed by a five minute walk to the school. You'll spend the day getting to know your way around, learning about the school and chatting to the kids and teachers. If you feel ready you can get involved straight away with physical education classes, they'll love you more for it! In the afternoon you will be assisting and organising after-school activities – football, soccer and netball. Day 3-5 (Wednesday to Friday) – get stuck in!

Now that you're familiar with the school, staff and kids, it's time to have fun and really work on giving them everything you can offer. You'll be teaching the kids all you know about sports – and you'll probably learn a lot from these special children as well.

Day 6-7 (Saturday and Sunday) - it's the weekend!

The weekends are your free time to spend as you please and, living in one of the most beautiful cities in the world, you'll be spoilt for choice.
Following weeks (dependent on length of stay)
You'll be working Monday to Friday at your project. You'll form special bonds with the kids and have an impact on their lives. You'll learn a lot about their culture, their way of life and why your help is so important. These smiling little faces will make a permanent imprint on your heart and you'll have an experience that you'll never forget. Your last day – goodbye, we'll miss you!
---
---