The Gift of Reading
About the Project
---
This non-profit project aims to improve children's attitude to reading and hopes to help children to learn to love books. It helps teach children English and grow their confidence and self-esteem with literacy. It helps to give these children hope that a better future is possible. Their main focus is recruiting and training volunteers to assist children aged 8-12 who find reading difficult. They work in underprivileged areas where illiteracy is high and average class size is 42, a huge number for any teacher to work with. The project survives through a volunteer workforce that gives their time to this valuable cause. Put simply, the more volunteers they have, the more learners they can assist!
---
Activities
---
Reading is certainly something we take for granted as we go through life, as we read computer screens, food labels, street signs and just about everything else. For many of us, it's also an activity we love, from cuddling up with a bedtime story to lounging on the beach with a good book. This amazing literacy project aims to give these children a chance to experience all of that. But it's not always easy. Children who are behind in reading lose their confidence and self-esteem and it becomes a big deal, a humiliation and a frustration. As volunteers, you play an incredibly important role by giving them one on one time, reading to them, helping them to learn the universal language of English and, importantly, making it fun. This project is very informal and is focused on creating a relaxed atmosphere for the children to be able to enjoy their reading. During one on one time, you'll pair up with one of the children, helping that child to learn and boosting their confidence. Imagine what a feeling it will be to know you've helped change that child's future. You will find all the resources, books, stationery and games that you need at this project so there's no need to bring anything from home. If you have a great idea to make reading fun, we recommend you buy the resources when you arrive in South Africa once you know what the project really could benefit from – and you'll be helping the local economy.
---
Important Information
---
Project duration: Min 4 weeks - max 12 weeks. Location: Various locations, about 45 minutes from Cape Town city centre. Arrival airport: Port Elizabeth (airport code PLZ) arrive by 4.15pm at the latest. Working hours: Flexible - Monday to Fridays 9am to 1pm. Afternoons can be spent preparing or relaxing, all other time is free. Activities: Working one on one with children, reading to them and helping them learn to read and speak English. Requirements: To be over 18 years old or to be accompanied by a responsible person at least 18 years old. Criminal record certificate. (issued online and free of charge). Yellow fever vaccine with international vaccination certificate. Covid-19 vaccination certificate. Travel insurance.
---
Accommodation
---
The volunteer house is located on top of a mountain, with a view of Noordhoek Beach and the surrounding mountains. The house is close to Masiphumelele (project site) and Old Solole Game Reserve (safari and restaurant) - between Kommetjie and Noordhoek, in the south of the Peninsula. The accommodation is in a family neighborhood and has beautiful gardens, swimming pool, yoga room and pets.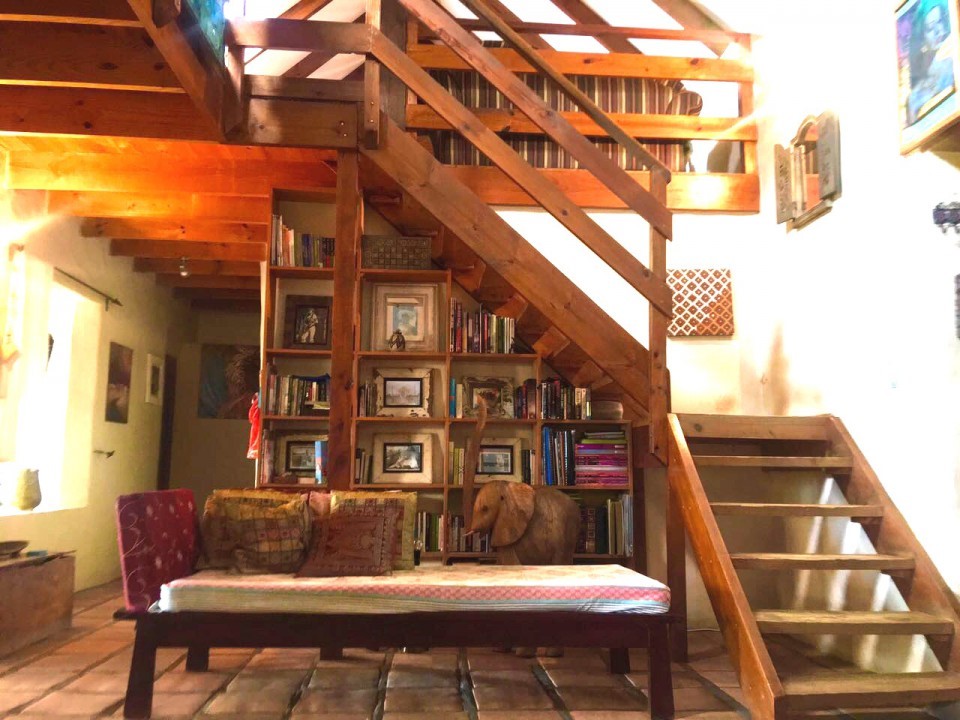 ---
Program fees
---
4 weeks - US$ 872,00 / € 741 Special values for long stays from 4 weeks. Request a quote. Important: Include US$ 40 / € 37of IMPACT registration fee. Payment methods Registration fee: paid when signing the contract via paypal or bank transfer. Program fee: via paypal or bank transfer up to 45 days before departure.
---
What's included
---
Arrival transfer from airport to accommodation.
Orientation with the local team on the day of arrival.
Welcome dinner.
Introduction to the project.
Accommodation at a volunteer's home.
Teaching techniques training.
Everyday of activities.
Donation to the project.
Assistance from our local partner and IMPACT 24/7.
Manual of the volunteer and the chosen destination.
---
What's not Included
---
Flights
Travel insurance (mandatory);
Transfer back to the airport;
Daily transportation to the project - approximately $25.00/week;
Meals - approximately $60.00/week;
Free activities.
---
Itinerary
---
Day 1 (Monday) – hello and welcome! Arrive at Cape Town International Airport (airport code CPT) where you'll be met at the airport and taken to our volunteer house. Orientation will take you through what you can expect from your project, dos and don'ts and how to stay safe. It's also a great opportunity to ask any burning questions you've got. Afterwards you can relax and prepare before your first day at the project. Note: If you aren't able to arrange a flight to get you into Cape Town before 4.15pm then we recommend you fly in a day early. Day 2 (Tuesday) – let's get started! After breakfast a shuttle bus will pick you up from the house and take you to the project's training offices to get you ready for your awesome teaching experience. Training is from 9.30am till about 3pm with a break for tea and sandwiches in the middle. One of the literacy project team will discuss how to help the students, teaching techniques and the different literacy levels. The training is fun and you'll be introduced to different games, which will
help you to get the students to love reading. Day 3 (Wednesday) - meet the children! Today is the first day on your project. You'll get to know your fellow volunteers and staff and meet the wonderful children. We'll make sure you know what you're doing and where you're going, and introduce you to the project staff who'll be your main contacts while you're working. The journey from your accommodation to the project is on public multi-person taxis and it will take about 15 minutes. Your first day at the project will be all about settling in and getting to know how things work. Day 4 -5 (Thursday to Friday) - get into the swing You've waited so long for this! Now's your chance to learn the ropes, get stuck in and help give these children a better start in life. Volunteers don't replace good teaching; they add to it, with learning that's fun and individual, focussed time and attention these children often don't get in a big class. Day 6-7 (Saturday and Sunday) - it's the weekend! Weekend time is your time. Relax and chill – or enjoy the many amazing attractions Cape Town has to offer. With places like Table Mountain, Cape Point, Kirstenbosch, botanical gardens and Boulders Beach just a short distance from your accommodation, you'll be spoilt for choice. Following weeks – just keep reading! You'll be working Monday to Friday at your project, with the weekends off to have fun. You'll get to know the staff and children and probably yourself. You'll teach the children– and learn from them too. Those beautiful faces will make an imprint on your heart forever. It's going to be a once-in-a-lifetime experience.
---
---