Township
About the Project
---
Masiphumelele, often referred to as Masi, means 'success' in isiXhosa. Originally a small village of 800 houses, it's grown to house more than 50 000 people. Masi residents generally have a strong sense of community and locals like Doreen are dedicated to helping each other out. Doreen's day care centre was founded in 1994 and has developed into a large childcare centre which cares for more than 60 young children aged between three and six years old. Parents work long hours so the centre is open from 6.30am to 5.30pm. It's a long day for the little ones so the creche needs every helping hand it can get to make their stay pleasant and develop each child to their full potential. They also supply each child with two meals a day – a full belly is the foundation of learning and development. The parents are asked to pay R300 a month towards fees. It sounds like a tiny sum but not all parents can afford to pay. However, the staff never turn the kids away. Doreen is also part of the Masi Educare Forum and has been instrumental in helping other community members start more creches in the neighbourhood so that even more children can have decent daily care. All of these people are dedicated to the wellbeing of these children, even though they themselves are far from wealthy. It's their mission to help these children break the cycle of poverty and have the best chance at a better life. Though short of resources, the kids are happy, bright and well-looked after. It's a very special place and you will be so pleased that
you were able to help them all.
---
Activities
---
Volunteers are essential to help look after all these adorable little rascals. Aged between three and six, they're all lively, inquisitive and excitable so there's lots of running around and fun involved. Having the help of extra hands means that each of these children gets the opportunity for some one on one time. This gives each little voice a chance to be heard over the racket and is very important to their development. Teaching them rhymes and songs stimulates their learning and also helps them to learn English, which is likely to get them better jobs later in life. They're always enthusiastic and they love to sing and dance. Your days will be spent helping out with play time, getting stuck into play dough and colouring-in books, reading stories and running around making make-believe. You'll supervise the mini playground and help out with the maintenance of the centre, painting, gardening and cleaning. All the fun and games contribute towards learning, as well as creating happy, balanced children. Your enthusiasm, care and time can help lay the foundation for a brighter future for these special kids.
---
Important Information
---
Project duration: Min 1 week - max 12 weeks. Location: Masiphumelele township, around 45 minutes from central Cape Town. Arrival airport: Cape Town (airport code CPT). Working hours: Flexible. Monday to Friday 9am to 13pm all other time is free. If you want, you can also help in the afternoon. Activities: General care and assistance in looking after the children, playing games, fun activities, feeding little ones, and small cleaning duties, learning through play! Requirements:
To be over 18 years old or be accompanied by a responsible person at least 18 years old.
Criminal record certificate. (issued online and free of charge).
Yellow fever vaccine with international vaccination certificate.
Covid-19 vaccination certificate.
Travel insurance.
---
Accommodation
---
The volunteer house is located on top of a mountain, with a view of Noordhoek Beach and the surrounding mountains. The house is close to Masiphumelele (project site) and Old Solole Game Reserve (safari and restaurant) - between Kommetjie and Noordhoek, in the south of the Peninsula. The accommodation is in a family neighborhood and has beautiful gardens, swimming pool, yoga room and pets.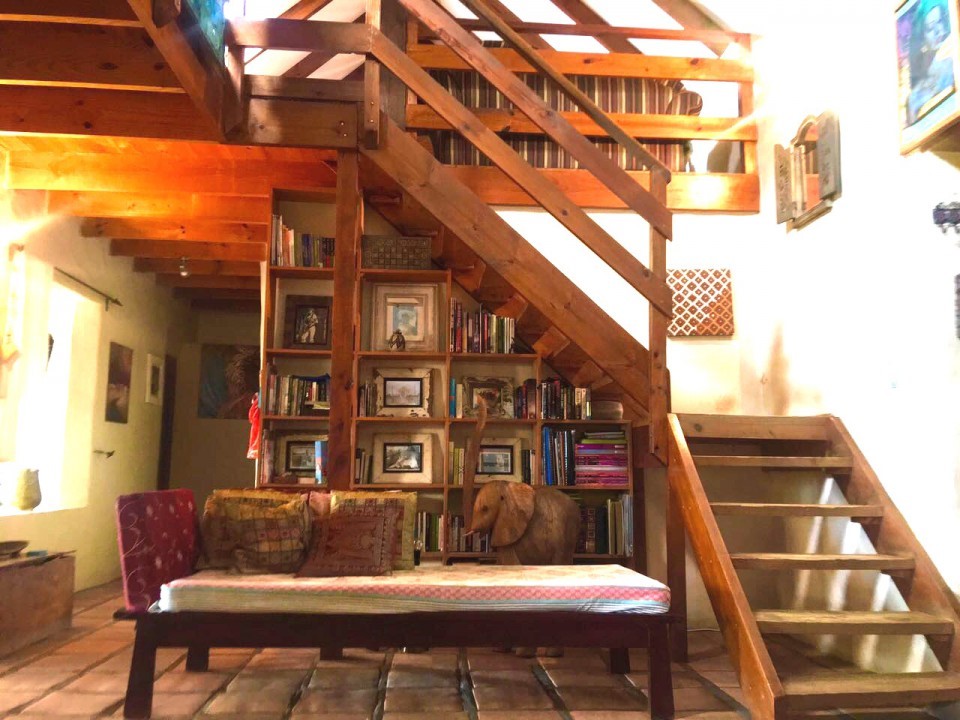 ---
Program fees
---
1 week - US$ 422,00 / € 358 2 weeks - US$ 575,00 / € 488 3 weeks - US$ 701,00 / € 595 4 weeks - US$ 872,00 / € 741 Special values for long stays from 4 weeks. Request a quote.
Important: Include US$ 40 / € 37of IMPACT registration fee. Payment methods Registration fee: paid when signing the contract via paypal or bank transfer. Program fee: via paypal or bank transfer up to 45 days before departure.
---
What's included
---
• Arrival transfer from airport to accommodation. • Orientation with the local team on the day of arrival. • Welcome dinner. • Introduction to the project and community tour. • Accommodation at a volunteer's house. • Every day of activities. • Donation to the project. • Assistance from our local partner and IMPACT 24/7.
---
What's not Included
---
• Flights. • Travel insurance (mandatory). • Transfer back to the airport. • Meals - approximately US$60/week. • Free activities.
---
Itinerary
---
Day 1 (Monday) – hello and welcome! Arrive at Cape Town International Airport (airport code CPT) where you'll be met at the airport and taken to our volunteer house. You'll need to arrive before 4.15pm so that you're in time for orientation at 5pm. Orientation will take you through what you can expect from your project, dos and don'ts and how to stay safe. It's also a great opportunity to ask any burning questions you've got. Afterwards you can relax and prepare before your first day at the project. Note: If you aren't able to arrange a flight to get you into Cape Town before 4.15pm then we recommend you fly in a day early. Day 2 (Tuesday) – say hi to the kids! This morning our team will be on hand to make sure you know where you're going and get you settled. You'll head off to project to meet the dedicated staff and the children they look after. It's going to be a happy introduction as the kids are always super excited to have someone fresh and new in their lives – they're not shy! We hope you've slept well as every moment of your day will be full of fun and games. Days 3 to 5 (Wednesday to Friday) – get stuck in! You'll start getting to know the kids and bonding with them. They'll learn so much from you, simply through play and general conversation. If you have any ideas you'd like to contribute, like different games you remember from school, or new fun ways to approach problems and activities, speak up! Your contribution will always be appreciated. Days 6 and 7 (Saturday to Sunday) – it's the weekend! Spend your free time as you please. Cape Town offers so much to do. There are loads of stunning beaches to choose from, where you can get a tan and relax. Or you could visit the city, climb Table Mountain, check out a penguin colony, go wine tasting or pop in to the many fascinating museums and art galleries. Alternatively you could just chill at the volunteer house in the garden or around the swimming pool. Following weeks – keep up the good work! Your weekdays will be spent with the kids who you'll get to know and love. You'll learn more about the community and may even get involved in fundraising or other activities. And any extra time you can spend at the crèche with the children (whose parents often work long days, leaving them with Doreen from early till late) is always much appreciated. Your last day (Monday) – goodbye, we'll miss you!
---
---